YOUNGSTER COAST CHALLENGE
RESULTS YOUNGSTER COAST CHALLENGE
| | | | | |
| --- | --- | --- | --- | --- |
| 1 | | VANGHELUWE Warre | SOUDAL QUICK STEP DEVO TEAM | 3u33'41" |
| 2 | | SEGAERT Alec | LOTTO DSTNY DEVO TEAM | zelfde tijd |
| 3 | | POLLEFLIET Gianluca | LOTTO DSTNY DEVO TEAM | 0u00'08'' |
| 4 | | LARSEN Sebastian Kirkedam | UNO-X DEVELOPMENT TEAM | 0u00'08'' |
| 5 | | LAMPERTI Luke | UNITED STATES NATIONAL TEAM | 0u00'08'' |
| 6 | | WILLEMS Senne | EFC L&R AGS | 0u00'08'' |
| 7 | | DELLE VEDOVE Alessio | CIRCUS TECHNORD REUZ | 0u00'08'' |
| 8 | | VAN MECHELEN Vlad | DEVELOPMENT TEAM DSM | 0u00'08'' |
| 9 | | SIMMONS Colby | UNITED STATES NATIONAL TEAM | 0u00'08'' |
| 10 | | HARTEEL Jelle | LOTTO DSTNY DEVO TEAM | 0u00'08'' |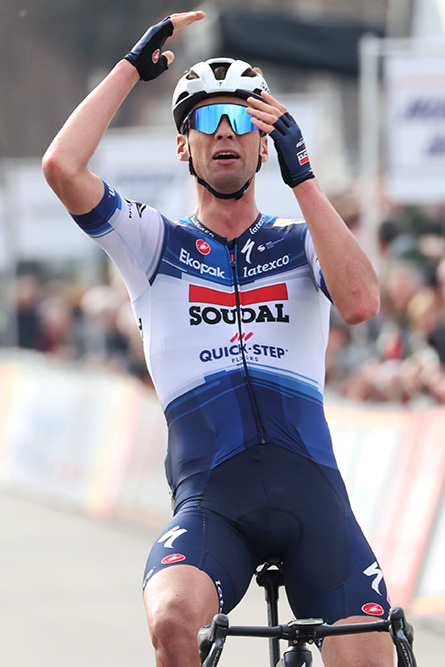 LOOKING FOR YOUNG TALENT
Voorheen heette deze jongerenkoers U23 de Handzame Challenge.
Maar vanaf 2019 is deze wedstrijd bekend onder de naam Youngster Coast Challenge. Daar de leeftijd voor topprestaties alsmaar lager wordt, hebben wij daar al een paar jaar op geanticipeerd. In ons organisatiepakket bevindt zich ook de Youngster Coast Challenge UCI 1.2U. Deze wedstrijd is de eerste koers in zijn soort op de hele wereld, waar het kruim van de U23 met elkaar wedijveren. Deze winnaars bevinden zich volgend seizoen steevast in een Worldtour-team.

Previously, this youth race U23 was called the Handzame Challenge.
But from 2019 this event is known under the name Youngster Coast Challenge. As the age for top performance is getting lower and lower, we have been anticipating this for a few years. Our organization package also includes the Youngster Coast Challenge UCI 1.2U. This race is the first race of its kind in the world, where the top of the U23 rivals each other. These winners will probably be in a Worldtour team next season.
See the Race Through Our Eyes