Youngster Coast Challenge … topcast!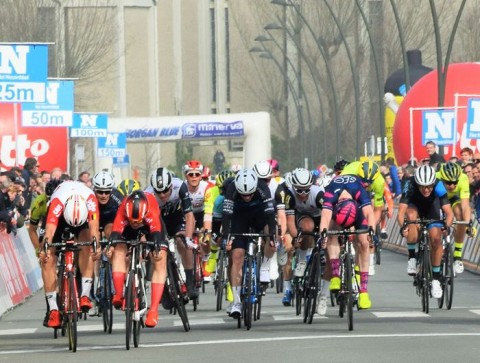 Reeds 26 aanvragen van buitenlandse ploegen voor deelname in Youngster Coast Challenge.
Van over de hele wereld komen de voorstellen binnen, waarvan er 15 ploegen geselecteerd worden om het op te nemen tegen de 10 beste Belgische U23-jongeren-teams.
Met deze jongerenwedstrijd zijn wij nu reeds voor het tweede jaar aanwezig op de internationale UCI-kalender. Ja, de Youngster Coast Challenge is de eerste in zijn soort op dit niveau in de wereld, ook in 2021.
Menig deelnemers vinden wij de volgende jaren terug op Worldtour- niveau.

Already 26 applications from foreign teams to participate in Youngster Coast Challenge.
Proposals come in from all over the world, of which 15 teams are selected to compete against the 10 best Belgian U23 youth teams.
With this youth competition we are already present for the second year on the international UCI calendar. Yes, the Youngster Coast Challenge is the first of its kind at this level in the world, also in 2021.
We will find many participants at Worldtour level in the following years.